---
Combine any of our premium raised panel shaper cutters with any of our rail and stile systems to make cabinets, fine furniture, and entryway or passage doors. May be used with a guide bearing and undercutter if desired. Carbide tipped.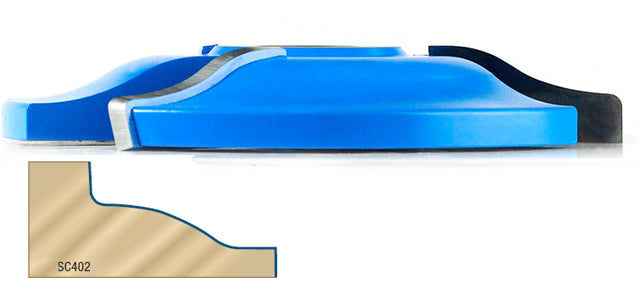 PANEL RAISER SHAPER CUTTERS
What rub collar do I use with the panel cutters?

Depends on the diameter of the one you pick. Could be 1-5/8" on the 4-5/8"'diameter, 1-15/16" on the 4-15/16" and 2-1/2" for 5-1/2".

Can you use the 3/4" raised panel cutters on a 1/2" spindle? Does it come with a bushing?

All 3/4" bore shaper cutters come with the 1/2" bushing.
---
Share this Product
---
More from this collection