---
A woodworking clock is a lovely decorative piece for any home, and a wooden gear clock kit makes it possible to build a custom-designed woodworking clock for the home. Not only does a home-built, custom, wooden gear clock accessorize any home, but it also shows off one's woodworking skills to friends and families. Additional hardware and wood kits are also available in case the woodworker wishes to build more woodworking clocks.
With a wide selection of options, it is possible for anyone, from beginners to advanced woodworkers, to build woodworking clocks tailored to individual skill levels. The use of extra options and accessories can make the project as complicated or as simple as the builder wishes. The deluxe kit comes with a pin router accessory as well as full-size templates, hardware kit, spiral bit and a CD and DVD containing a full set of instructions. The hardware kit includes brass screws, long bolts and nuts, string, a brass rod, and a bearing rod. With a router and the included pin router accessory, the builder can then use the full-size templates to cut out the design of his or her choice. Wood package includes six pieces of plywood for further customization making it possible to create wooden gears in a choice of 8 species. With a wide variety of options and possibilities, a wooden gear clock is an ideal way to showcase woodworking skills while at the same time creating a unique decoration.
HINT:
 The Ash kits take stain beautifully, allowing each gear to have its own tone to set it off from those nearby.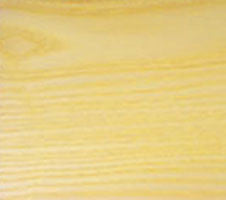 WOODEN GEAR CLOCK DELUXE PACKAGES
Can I use my own plywood for the gears?

The plywood that we feature for the clock is not the standard plywood from the home stores. It is made to marine grade standards. This helps minimize warping.

Do I need a lathe to make this clock?

Yes and no. If you follow the instructions, you will need a lathe to make the specified sized rods. Without a lathe, you will need to resize in the appropriate places to accommodate standard sized dowels.

Does the frame have to look like what is in the photo or can I shape it differently? The shape of the frame in the photo is not very appealing to my taste.

You are free to do what you wish with the frame. Many examples of our customers' creations are available at the end of our instructions.

https://cdn.shopify.com/s/files/1/0804/2313/files/Wooden_Gear_Clock_instructions_10-2.pdf?16509160906317785014

If you read through the instructions, it will tell you which areas are mandatory to make the clock operate and where you can get creative.
---
Share this Product
---
More from this collection