---
Produce three slightly different profiles using this bit – an edge bead with or without a fillet and a full corner bead – by altering the bit extension or rolling the workpiece between passes. This group of hard-to-find tools is particularly suitable for antique reproductions and restoration projects. Use in a handheld or table-mounted router. Carbide tipped.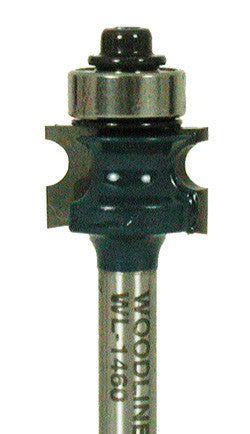 CORNER & EDGE BEADING ROUTER BITS
Will this make the classic "Charleston bead"

If you are talking about house siding, it should.  It is up to you to decide the correct size of the bead if you are trying to match an existing product.

Can i use this on mdf and get a clean cut

Yes, you can. We need to be careful with the smaller diameters beads. You could break them if the board chatters. Also, some dust may get trapped in the groove.
---
Share this Product
---
More from this collection