---
Produce both rail & stile using a single profile cutter by reversing the pieces. 1 5/8" or 42MM OD rub collar bearing rides in the 1/4" slot eliminating burn marks on sensitive hardwoods and lets you produce arched panel doors. 
 Carbide tipped.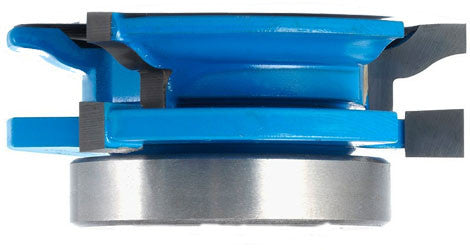 REVERSIBLE RAIL & STILE SHAPER CUTTER
Is the ogee 5/8" wide instead of 3/8"

The profile depths on all of these shaper cutters is 3/8". If you need something for a special application, please give us a call. 800-472-6950 M-F 8-4 Central Time.

do you have set-up blocks for shaper cutters sc579 & sc402

No Amana doesn't make setup blocks

Will this work with 3/4" stock?

All of these will work for 3/4" - 1-1/4" stock.

When you say Reversible rail & stile shaper cutter, do you mean it comes with both cutter parts to make the door profile?

It means that you change the configuration of the parts to make the opposing profile.

---
Share this Product
---
More from this collection